ProPellet /Magic Spark
Fiber By-Products, Corp. is a family owned and operated company.

The company has been in business since 1991 and has annual production capabilities that extend beyond 65,000 tons.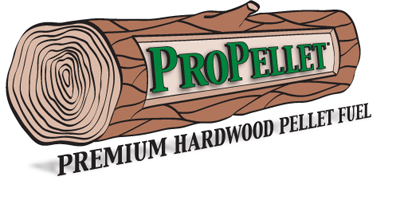 They manufacture quality wood pellets that consistently exceed the Pellet Fuels Institutes premium fuel standards. As shown in the quality analysis reports, their ash content is low, averaging around 0.5%! They use only clean hardwood residues to manufacture their wood pellets and do not use round wood or whole tree chips, which often contain traces of bark and limbs which burn with higher ash.

ProPellet & Magic Spark brand wood pellets are some of the hardest and densest on the market today! Compressed tightly to 45-47 lbs per cubic foot, they offer more heat per cubic foot of fuel and less fines in the bag.

Fiber By-Products goal is to provide excellent service and quality products at competitive pricing. By doing so, they have been able to maintain long lasting relationships with their customers.
You will not be disappointed with this fuel!