Wood Pellet Fuel Association Membership:
About The Membership with WPFA
Join us in creating the future of wood pellet fuel energy.
Membership in WPFA is open to all organizations involved in pellet fuel energy. Join pellet fuel producers, appliance and furnace manufacturers and distributors, supply companies, and nonprofit organizations in helping to create the leading voice for this rapidly growing industry.
Let your voice heard
Make us your gateway for public advocacy in creating education and awareness for wood pellet fuel as primary and not an alternative source of energy.
Stay informed
Keep up to date through our newsletters, political updates, business opportunity notices, and members-only website. WPFA Member have the opportunity to help create these activities through participation in a member-led Public Outreach Committee.
Member Benefits
WPFA is committed to providing members with valuable membership. As our organization grows in to the future, so too does the opportunities and benefits for WPFA members. In addition to supporting our efforts to advance the use of wood pellet fuel energy, members currently receive benefits in many areas.

WoodPelletFuel.net
Place a wood pellet classified
Update or place a new wood pellet classified to our directory.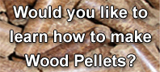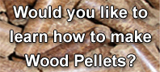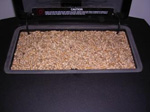 Hopper load of fuel. The average hopper holds 50lbs.
Pellet Stove Guide
------------------------
Wood Pellet Fuel is now heating over 900,000 residential homes in the United States